Full Mouth Dental Implants - Chico, CA
Your Complete Smile Today
"An Accident Took My Teeth From Me, Dental Implants Restored My Mouth"
Connie's Story
Transform Your Teeth and your Confidence
Your smile is one of the first things people notice about you, and if you have many missing or failing teeth it's common to be self-conscious or even embarrassed to smile. More than that, you may have trouble eating a balanced diet without pain or discomfort. Our team at New Smile Now [LINK TO NEW SMILE NOW] by Kremer Dental Care believes that no one should have to live with this, which is why we're proud to be premier providers of All-on-X full mouth dental implants in Chico, CA.
Full mouth dental implants, also called full arch dental implants, are the leading solution in smile restoration and only need four to six implant posts to create a complete, balanced smile. With New Smile Now, you can receive a brand-new smile and restored confidence in just one day!
The Proof is in our Patients
You Have Tooth Replacement Options
Single dental implants are a versatile solution for replacing individual missing teeth or supporting a bridge to replace multiple teeth in a row. If you're missing a few teeth, we can place a bridge encompassing multiple implants, which can also be utilized to anchor a modified denture, offering stability and comfort through attachment to implant posts in the jawbone.
For those with extensive tooth loss, full mouth dental implants provide a long-lasting and permanent solution. By placing multiple implants, typically four to six, a full bridge of teeth can be securely supported, restoring the function and esthetics of a complete smile.
Implant Supported Dentures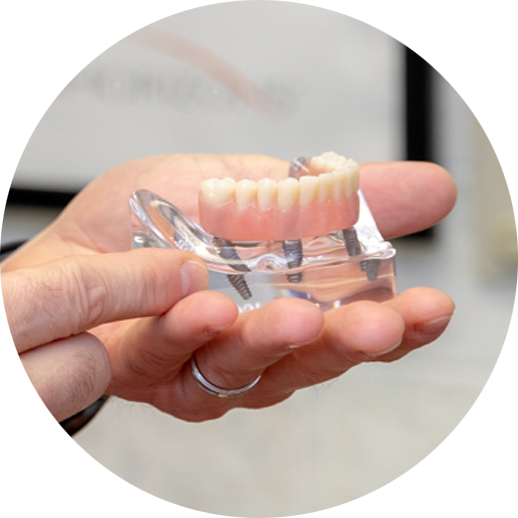 Full Mouth Dental Implants
Our Same-Day Teeth Procedure
At New Smile Now, we'll customize your dental implant surgery to your specific needs. The first step is to consult with our Chico, CA implant dentist, Dr. Kevin Kremer, who will discuss your medical history and take 3D scans of your mouth and jaw. Once your custom treatment plan is in place, you'll undergo implant surgery, which may involve bone grafting and tooth extraction depending on your situation.
Only four percent of implant dentists in the United States use fully computer-guided technology for full mouth dental implant surgery, and New Smile Now is proud to be counted among these. We'll attach a temporary restoration with our same-day teeth model the same day as your surgery and allow your mouth time to heal over the next three to six months. Once healed, we'll attach your final restoration for you to enjoy your permanent smile to the fullest!
Benefits with Same-Day Teeth
Same-day teeth is an innovative approach by New Smile Now which allows patients to receive dental implants and have functional replacement teeth placed on the same day. By strategically placing implants and designing customized restorations before the procedure, Dr. Kevin Kremer can streamline the treatment process, eliminating the need for multiple appointments and long waiting periods. 
Same-day teeth provide immediate functional and aesthetic benefits, allowing patients to leave our dental office with a fully restored smile in just one visit. This approach is especially beneficial for individuals seeking efficient and convenient tooth replacement options, providing them with the confidence and comfort they desire without the inconvenience of temporary restorations or extended healing times.
If you're struggling with missing teeth, it's possible you feel like there's only one choice to your dental woes: dentures. While cost-effective, dentures are a far cry from a permanent fix to your missing teeth. They require suction and messy adhesives to stay in place, promote jawbone deterioration, and can move, shift, and fall out. However, thanks to advances in dentistry, we're leaving these outdated tooth replacements behind. 
Dental implants are the most permanent and versatile solution on the market. They can not only replace any number of missing teeth, they are built to serve as tooth roots as they're secured into your jawbone. They naturally stimulate the jawbone and can last for a lifetime with proper at-home care.  Due to their superior stability, functionality, and long-term oral health benefits, dental implants have become the preferred choice for many individuals seeking a reliable and comfortable tooth replacement solution.

See Our Implant Solution
While full-mouth dental implant qualification requires a consultation with Dr. Kremer, factors such as the overall oral health, bone density, and the number of missing or compromised teeth are considered. We will evaluate your general health and medical history to ensure you're able to undergo the necessary surgical procedures and adequate bone volume in the jaw is essential to support the implants.
However, even patients with low bone density may be eligible through techniques like bone grafting or the use of specialized implant systems. Each patient's situation is unique, and a thorough evaluation by Dr. Kremer will determine their candidacy for full-mouth dental implants, ensuring the best possible outcome for a restored and functional smile.

Learn More About Same-Day
The Proof is in our patients
We Make Full Mouth Dental Implants Affordable
Full arch dental implants are one of the best investments you can make in your oral health, and we believe that cost shouldn't stop you from getting the smile you want. That's why we offer a variety of in-house financing options. No matter what your financial situation, we'll work with you to provide you with a long-lasting, natural-looking tooth replacement.
Our Patients tell the story best
candidate for dental implants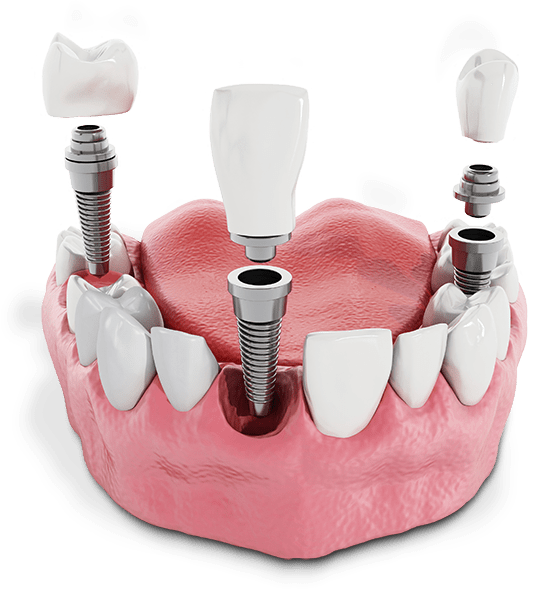 Answer the Following Questions To Learn more about our pricing and financing options.