Dental Implant Surgery - Chico, CA
The Lifelong Solution to Missing Teeth
"Dental Implants Gave Me The Freedom To Eat And Smile Fully Again!"
Peggy's Story
Change Your Smile, Change Your Life
Are you missing one or more teeth, or do you wear dentures? If so, you understand how much of a struggle it can be to smile naturally and laugh with your friends. Missing many teeth can lead to changes in how your face looks, as well as pain and lasting health problems. Regardless of how many teeth you need replaced, dental implants are the "gold standard" solution to tooth loss.
With just three simple phases – a consultation, procedure, and final restoration appointment – your permanent tooth replacements can restore your smile and the strength of your mouth, and they can last a lifetime. Our team at New Smile Now has decades of experience providing single, multiple, and full mouth dental implants with same-day tooth restoration in Chico, CA, and we can help improve your quality of life in just a few visits!
What Are Dental Implants?
Dental implants are made of a post, an abutment, and a restoration. Put together, these parts mimic the function of your natural teeth. This makes them a highly versatile tooth replacement, able to restore any number of missing teeth. Full mouth dental implants require a skilled, trained implant dentist and advanced technology if you want the best results. That's where New Smile Now comes in: we can dramatically improve the quality of your smile and your life with dental implants in just one day in Chico, CA.
The Proof is in our Patients
Top 5 Mistakes People Make with Dental Implants
Do you have all the information you need to make the right decisions about dental implants? Don't make any of these five common mistakes. Our exclusive checklist will steer you in the right direction.
Affordable Dental Implants Are Within Reach
While dental implants come at a higher initial cost than other restoration options, they are the next closest thing to your natural teeth, and the dramatic improvements to your health and your self-esteem make dental implants worth the investment for most patients.
We cannot overstate this improvement to your quality of life, which is why we want to make these transformative effects available to all our patients. That's why we offer a selection of custom financing options to help break your payment down into manageable amounts.
Our Patients tell the story best
candidate for dental implants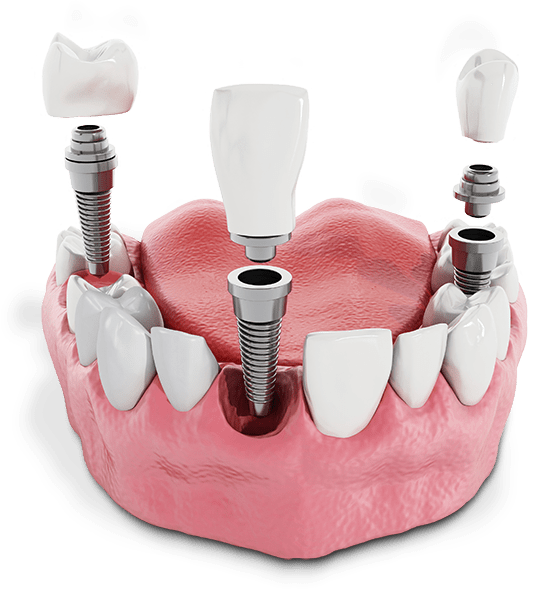 Answer the Following Questions To Learn more about our pricing and financing options.