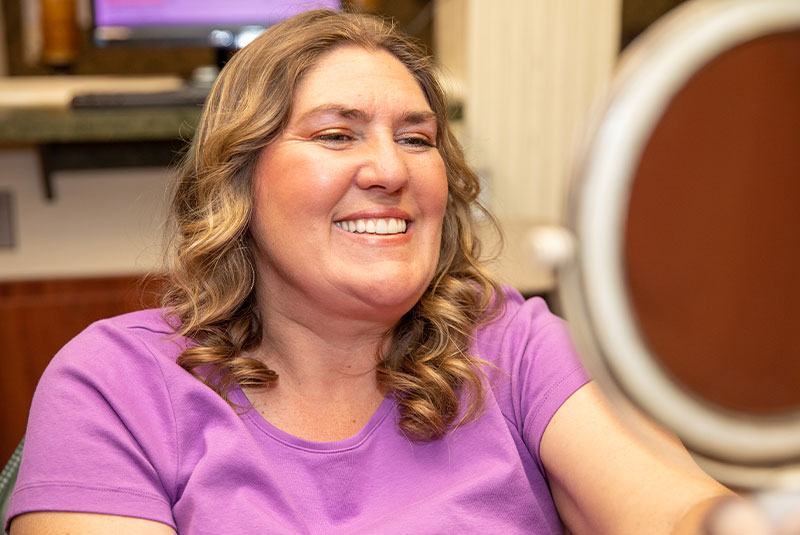 Dental Implants With a Difference
Missing or failing teeth can be a health hazard, not to mention painful. This not only affects your oral and systemic health, but your self-confidence as well. That's why New You Smile by Kremer Dental Care is proud to be the premier implant center in Chico, CA. Not only is New Smile now the top dental implant center in Northern California, but our same-day teeth protocol can have you out the door with a brand new set of beautiful, fully functional teeth in just one day!
Same-Day Smiles and Advanced Techniques
At New Smile Now, we go beyond traditional dental procedures by offering comprehensive solutions such as full mouth dental implants as well as single and double implants. Dr. Kevin Kremer and our team understands that dental implants can be truly transformative, not only improving your oral health but also enhancing your quality of life.
With our advanced techniques and expertise, we can provide you with the opportunity to have new, fully functional teeth in just one day through our innovative teeth-in-a-day procedure. This investment in yourself can have a profound impact, allowing you to regain your confidence and enjoy the benefits of a complete and beautiful smile.
The Proof is in our Patients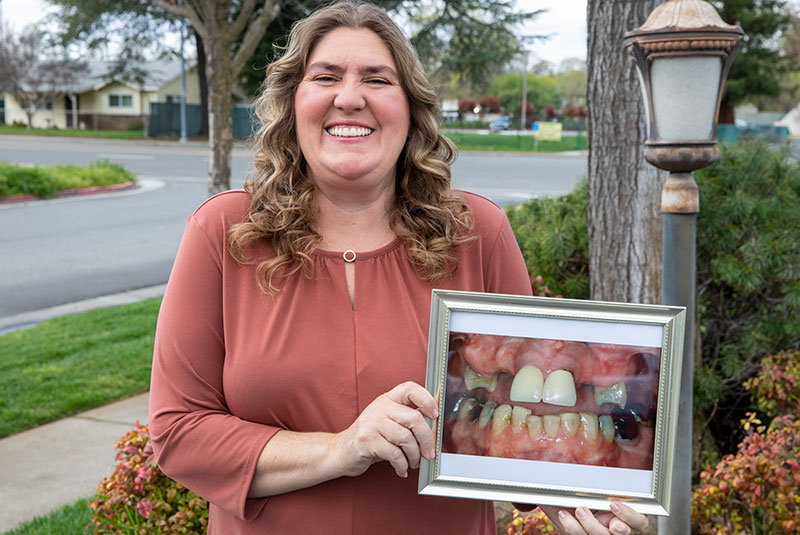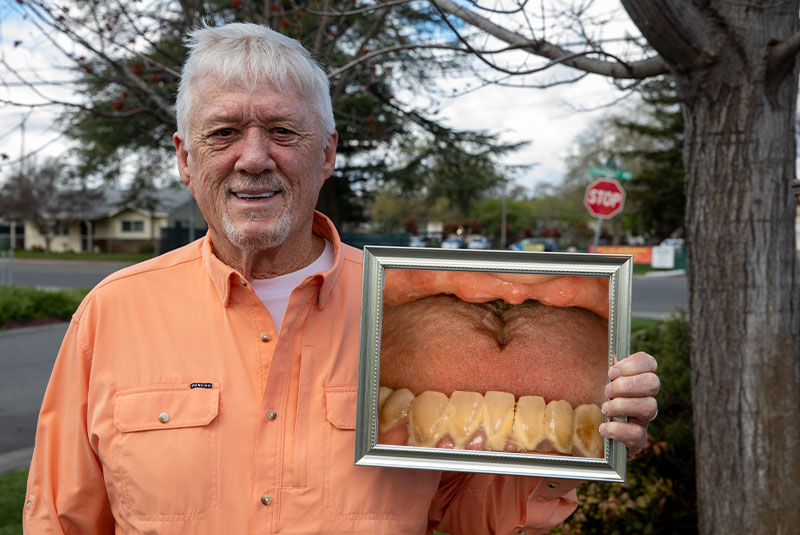 New Smile Now Solutions
With our same-day teeth protocol and advanced dental technology, Dr. Kremer is able to produce multiple options for patients seeking a brand-new smile. From replacing one tooth to multiple teeth to a complete arch of teeth with our All-on-X treatment plans, we are determined to make your smile goals come to life.
Single Dental Implants
Single dental implants are individual titanium posts surgically placed in the jawbone to replace a missing tooth. They serve as stable anchors for a custom-made dental crown that mimics the appearance and function of a natural tooth. Single dental implants provide a long-term solution that restores both the esthetics and functionality of a single missing tooth, improving overall oral health and restoring confidence in one's smile.
Multiple Dental Implants
Multiple dental implants involve the placement of multiple titanium posts in the jawbone to support a dental prosthesis, such as a bridge or denture, to replace several missing teeth. These implants act as sturdy foundations, providing stability and preventing bone loss in the jaw. Multiple dental implants offer a durable and natural-looking solution for restoring the appearance, function, and overall oral health of patients with multiple missing teeth.
Implant-Supported Dentures
Implant-supported dentures are a type of dental prosthesis that combines the stability of dental implants with the convenience of dentures. These dentures are securely anchored to dental implants that are surgically placed in the jawbone, providing a reliable and secure fit. By utilizing implant support, these dentures offer improved stability, comfort, and functionality, allowing individuals to enjoy a confident smile and enhanced chewing ability.
Full Mouth Dental Implants
Full mouth dental implants refer to the replacement of all teeth in the upper and lower jaws with dental implants. This comprehensive procedure involves the placement of multiple titanium posts that serve as stable anchors for a fixed dental prosthesis, such as a full arch bridge or denture. Full mouth dental implants offer a permanent and lifelike solution, restoring the appearance, function, and oral health of individuals with extensive tooth loss, providing them with a complete and confident smile.
candidate for dental implants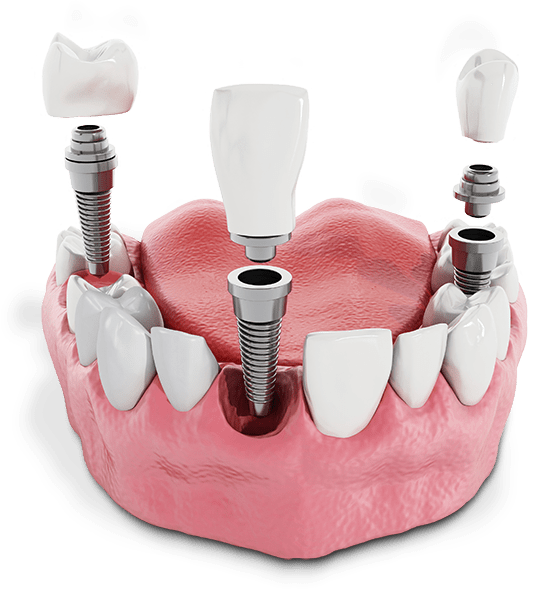 Answer the Following Questions To Learn more about our pricing and financing options.