Experience the New Smile Now Difference
When you decide to get dental implants, experience and technology should be two of your main considerations. At New Smile Now, we use the most advanced technology for dental implant placement to enhance your chances of success. Whether you need one tooth replacement or a set of full mouth dental implants in Chico, CA, our suite of technology allows for better results, faster recovery, and a much smoother experience than you'll find with other implant dentists.
The Technology You'll Find Here
Digital Cone Beam CT Scanner
One of our most advanced technologies is digital cone beam computed tomography (CBCT) scans. With a CBCT scanner, Dr. Kremer can capture 3D images of your jaw and mouth to precisely determine where to place your dental implants. CBCT scans also use less radiation than traditional X-rays, and there are no films to develop or items to place in your mouth.
iTero Element 2 3D Scanner
The team at New Smile Now uses an iTero Element 2 scanner to generate high-resolution scans of your mouth without needing messy impressions. With this technology, Dr. Kremer can not only plan your dental implants, but he can show you what you'll look like after they're complete. The process takes only a few minutes, but the results will last a lifetime!
Computer-Guided Dental Implant Placement
Only 4% of implant dentists in the United States utilize computer-guided implant placement, and Dr. Kremer is proud to be among them. The combination of 3D scans that he takes allows him to precisely plan your implant surgery before it begins. This means a shorter surgery and a higher chance of long-term success for you. It also means
Why Modern Technology Matters
Advanced dental implant technology leads to superior results every time. Most implant dentists rely on older technologies and manual implant placement. New Smile Now's technology allows Dr. Kremer and his team to place dental implants where your jawbone is strongest, creating dramatic results that can last a lifetime. We can also use technology to shore up and replace failing implants that other dentists have placed. Advanced technology also reduces the amount of pain and discomfort you experience during dental implant surgery. The less invasive the surgery is, the sooner you'll be smiling again! With our digital scans, we can even reduce the number of preparatory visits you have to make to the dentist's office, keeping the cost of dental implants low.
candidate for dental implants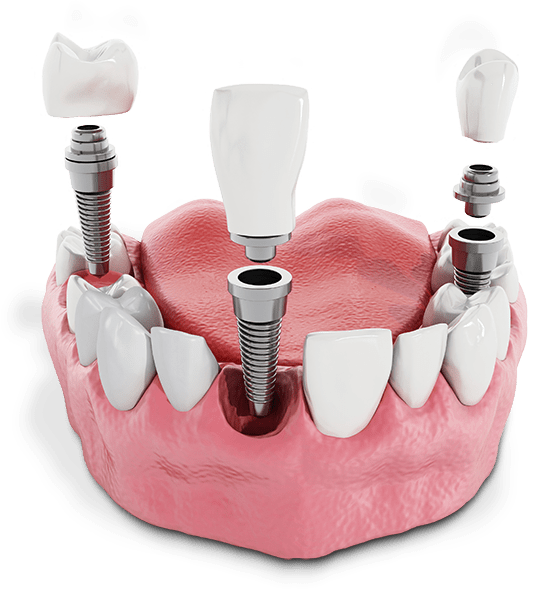 Answer the Following Questions To Learn more about our pricing and financing options.