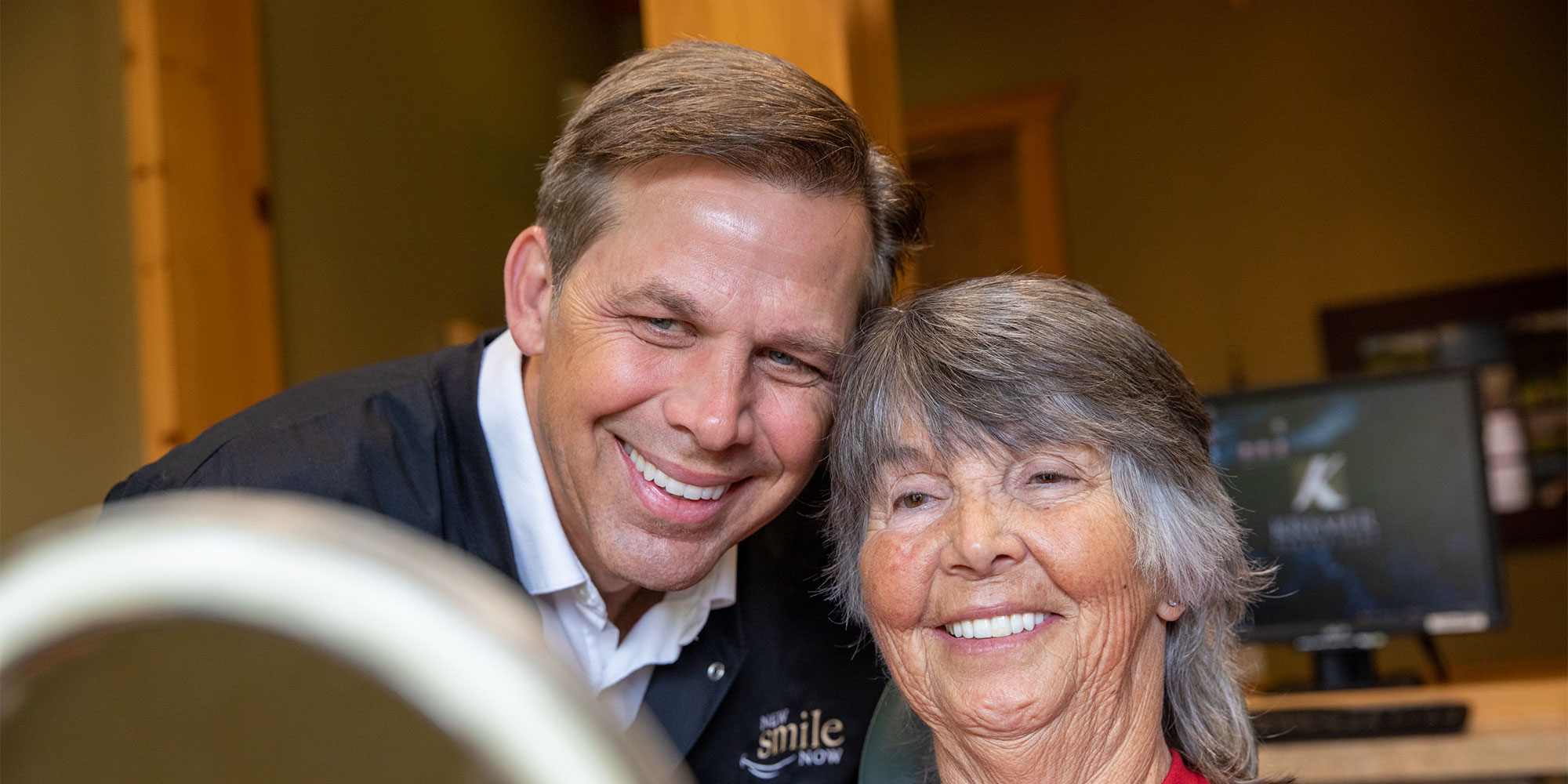 Submission received - Chico, CA
Thank You
Your Form/Inquiry Has Been Submitted.
Thank you for completing our brief survey. At New Smile Now, we are devoted to giving you the most choices over your dental care. Our experienced team will review all your options to help you find which is best for you. We will be in contact to determine candidacy for dental implants shortly.
– New Smile Now Team
Our Core Values
Devoted to Patient Care.
When it comes to healthy teeth and long-lasting smiles, Kremer Dental Care has remained at the forefront of transforming smiles for more than two decades. With Dr. Kremer's extensive expertise in placing dental implants, he's able to recognize the importance of our patients oral health and overall well-being.
Setting ourselves apart, New Smile Now by Kremer Dental Care, offers a unique protocol that allows for the restoration of smiles in just one day, providing a streamlined and efficient process. As soon as patients enter our office, they are welcomed into a relaxing and upscale atmosphere, ensuring a comfortable and stress-free experience throughout their dental journey with New Smile Now.
Dr. Kevin Kremer is a general and cosmetic dentist who has served the Chico, CA area since 1999. He specializes in implant dentistry, with more than 20 years of experience in the field. He received his DDS degree from the University of California Los Angeles and was elected to the Omicron Kappa Upsilon national dental honor society upon graduating. Even at UCLA he was fascinated by dental implants, doing research in the field of oral implantology during his time there.
Dr. Kevin Kremer
Read More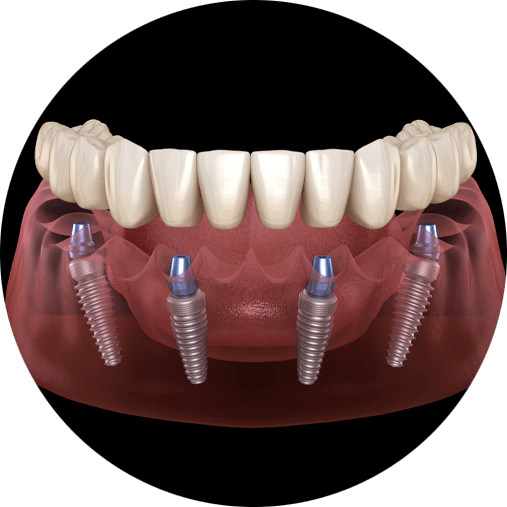 Same-day teeth, brought by New Smile Now, offer a revolutionary solution for those seeking to restore their smile quickly. With this cutting-edge procedure, dental implants and crowns can be placed on the same day, allowing patients to leave our office with a fully functional set of teeth. Say goodbye to waiting and hello to immediate results with same-day teeth!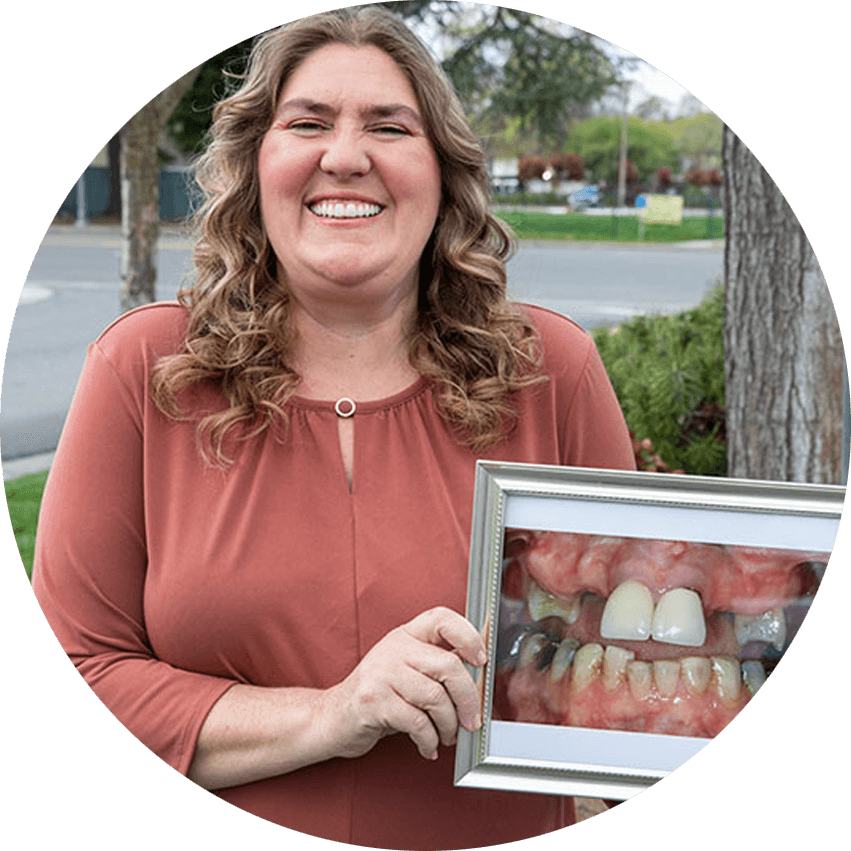 Transform your smile in just one day with New Smile Now by Dr. Kremer! Whether you need a single, double, or a full-arch of dental implants, this innovative procedure allows for the placement of implants and brand-new teeth all in a single visit. Enjoy a fully functional smile that's beautiful and long-lasting, today.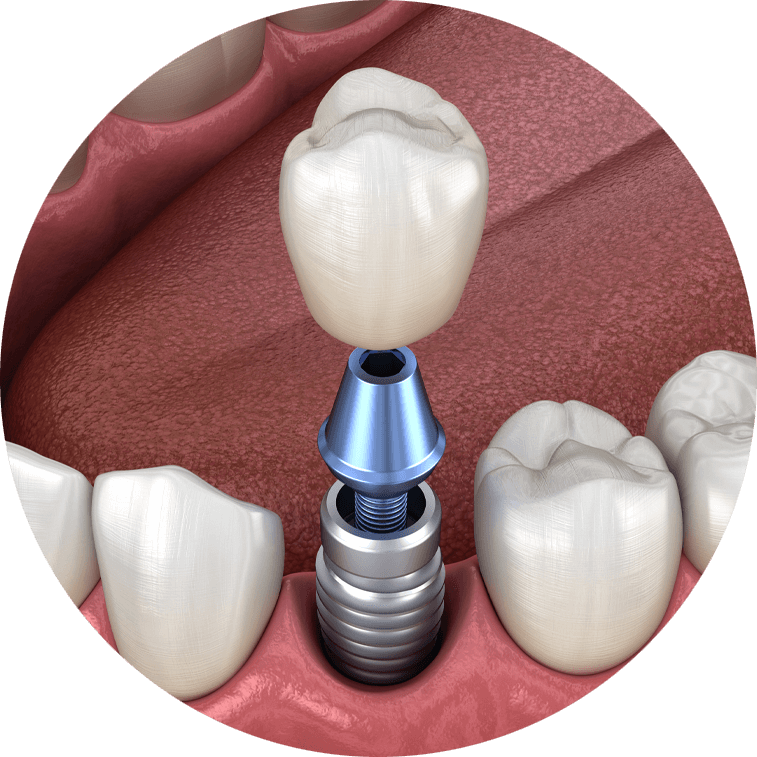 Experience a life-changing transformation with our range of single, multiple, and full-mouth dental implants, offering permanent solutions for failing or missing teeth. Dental Implants are securely anchored to your jaw, providing stable support for a single dental crown, bridge, or even a complete set of new teeth. Enhance your functionality and embrace a higher quality of life, all while smiling with newfound confidence!
Implant-Supported Dentures
Implant-supported dentures offer a secure and stable solution for those seeking to restore their smile and improve chewing function. These dentures are anchored in place by surgically placed dental implants, providing a strong foundation that prevents slipping or shifting. With implant-supported dentures, individuals can regain confidence in their ability to eat, speak, and laugh without worrying about their dentures coming loose.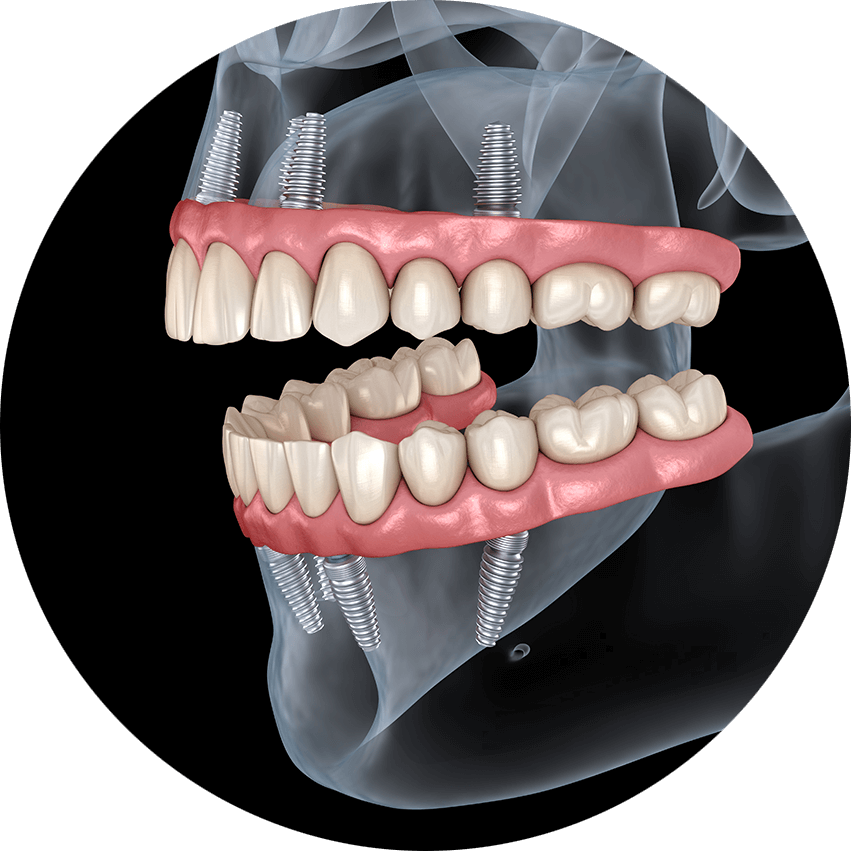 All-on-X full-mouth dental implants are a revolutionary solution for individuals who have lost most or all of their teeth. This advanced technique involves strategically placing a small number of implants to support a full arch of fixed prosthetic teeth. The all-on-X concept not only offers improved stability and functionality compared to traditional dentures but also reduces the need for bone grafting, making it an efficient and cost-effective option for restoring a beautiful smile. The best part is, you can receive your entire arch of teeth in just one day!
Our Patients tell the story best